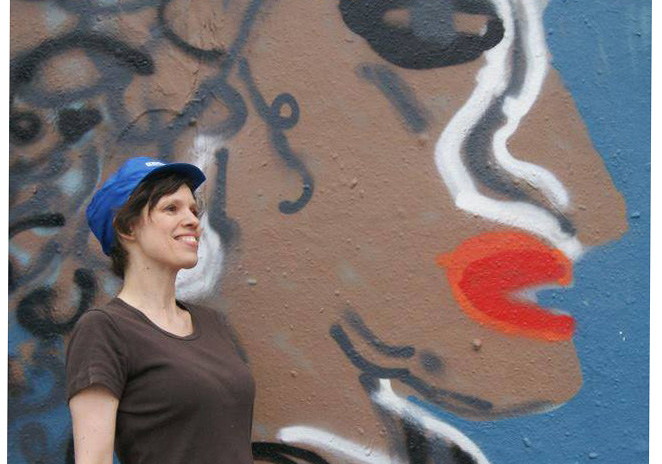 Photo: Leena Ruotsalainen
Youth culture: an arena for engagement, learning and democracy
Youth – experimental. Adulthood – stable. This is how the older generations think, right? Young people today live in great uncertainty: economic depression, unemployment, climate change. And unlike us as kids, they don't see very much improvement ahead. Chair of the NordMatch 2017 Case Jury Leena Suurpää paints a dark picture but also sheds light on the many solutions that are there for us to grasp.
Young people don't recognize boundaries between sectors, e.g. culture and sports, says Leena Suurpää of the Finnish Red Cross, giving an example on looking at things from the perspective of youth. The former Research Director at the Finnish Youth Research Society is perhaps the expert that Finnish journalists call when they need someone to explain how young people see things.
"Wandering in the forest with the Scouts can be a cultural experience for a young person. Circus, for example, is situated on both culture and sports sectors", clarifies Suurpää, currently leading the Youth Shelter activities at the Finnish Red Cross.
A couple of decades ago she was a student of sociology at the University of Helsinki – a young person herself. Suurpää explains that she was drawn towards youth research initially because she wanted to understand her own age group in a more general way.
"Under the positive influence of inspiring teachers I chose the topic of my Master's thesis: the participation of youth during the 1990's recession in Finland, a time of great uncertainty. For me research is a way of taking responsibility of the new generations. Being involved with young people is a source of inspiration that continues to challenge one's own ways of understanding the world", Suurpää describes the multiple motivations for her choice of career.
"Prospects of young people are murky but not hopeless"
Today uncertainty is a challenge to the inclusion of young people everywhere in Europe. Leena Suurpää points out that even though the young years are traditionally thought of as a time of experimentation and adulthood a stable phase, young people these days do not see it that way.
"Adulthood appears as uncertain and vague for some. And it's not only about the economy: young people acknowledge the ecological crisis very well. Research shows that globally the prospects of young people are murky and even dark – but by no means hopeless."
According to Suurpää, another challenge of our time is migration – and our incapability to engage children, youth and families with a migrant backgroud in their new communities.
"Young people in Europe live in a globalising world. This is not a matter of ideology but a matter of fact."
What can we do then to tackle the challenges? One important solution is the potential power of sports and culture to engage people, claims Suurpää, a lifelong music lover and singer herself. Participation in alternative youth culture that combines sports and arts has scientifically proven benefits for learning and developing new skills.
She quickly adds that structures within culture and sports sectors can also exclude people. Studies show that one third of children in Finland are excluded from spare time activities because of e.g. financial reasons, and this is even more common amongst those who have recently migrated. In order to include everyone, we must remove obstacles, combat discrimination and reform the sports and culture activities, Suurpää argues.
"We need to listen to youth culture carefully and develop activities from the point of view of young people, together with young people from the very beginning. We need to support organisations and ensure easy access to the activities."
Both grassroots and upper level solutions are needed
Health, learning and social inclusion are not the only benefits of Suurpää's proposal. Culture has a potentially important role for democracy. In Finland the law requires that young people are heard, but the implementation is usually quite traditional: young people are invited to sit and talk at meetings. Suurpää proposes that as an alternative we could use culture as a means for young people to voice their opinions and demands.
"Art is a natural way of self-expression – if only we knew how to listen! Cultural activities are not just a hobby, but also a potential arena for civic action", Suurpää underlines.
And in order to recognise the power of youth culture, we need to tear down the sectoral walls between the youth, sports and cultural sectors, Suurpää declares and suggests a few ways to begin.
One grassroots solution is to give young people the initiative, she says.
"Ask young people, what they want to do. This could result in permanent cross-sector collaboration."
On the upper level – in the civil society and public authority – silos are persistent. Suurpää claims that the facilitation for cross-sector cooperation should be written in political programs at a national, regional, municipality and organisational level.
"I want to give credit to my home town Helsinki which has pioneered this kind of cooperation. They understand that culture and sports are vital for the inclusion of young people – along with schools, youth work and social services."
NordMatch 2017, organised in Helsinki on October 26–27, gathers professionals and volunteers working with young people in the youth, culture and sports sectors. You can now register for the conference! For more information, please visit www.nordmatch.fi.
Text: Kaisa Larjomaa, Communication Officer, Creative and Inclusive Finland
The text was first published on the NordMatch website on June 2, 2017.